We fight to get the compensation you deserve!
Your immigration status doesn't matter.
You don't pay unless we win.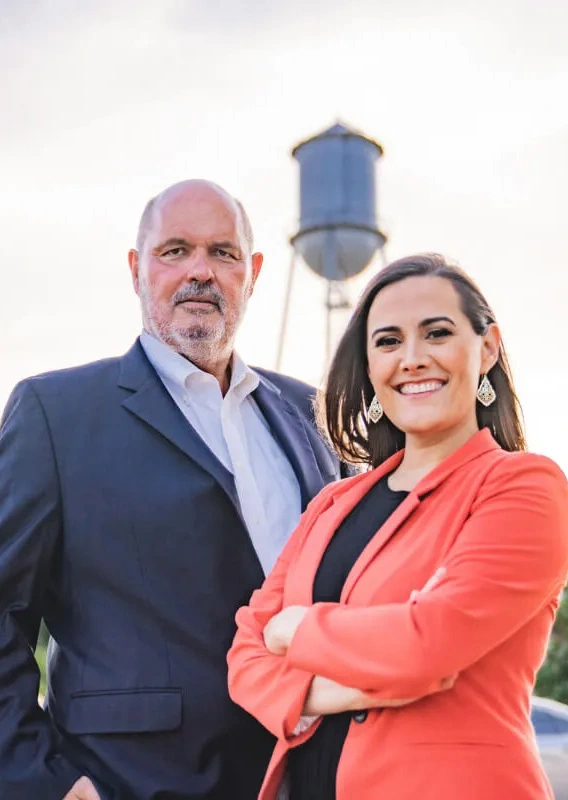 Personal Injury Attorneys in Pflugerville, Texas
with more than 30 years of experience.
We Have Decades Of Experience In
Drunk or Distracted Driving
Drunk or Distracted Driving
About Us
Through experience, tenacity, and genuine care for our clients, we've secured  millions of dollars in compensation for them.  As Hispanics, we have the empathy to understand how complicated it is to navigate the United States legal system and obtain fair compensation for your injuries.  Call us today for your FREE consultation.
Photo left to right: Denise Barona, Legal Assistant; Steve Pastrana, lawyer; Cristina Garcia, lawyer; Christopher Chappell, Business Development Director; Melany Candelaria, Prelitigation Paralegal.
Central Texas Case Results
We Have Negotiated Big Settlements For Our Clients
Steve Pastrana is a member of the Million and Multi-Million Dollar Forums.
We Have Won Big Cases For Our Clients
Put more than 30 years of experience on your side. You are not alone. Call now for your free consultation.
Licensed in CO, NM, and TX. Put an excellent litigation record on your case.
If you need help with a personal injury case, call Pastrana & Garcia Injury Lawyers. Hablamos español.
I absolutely recommend the services offered by Pastrana law firm because they offer help quickly and they work with all the honesty and responsibility. I am very grateful and more than anything, satisfied with the work and the outcome of my case.
I have had the pleasure of working with Steve Pastrana on several cases. In each case, I found his insight and knowledge to be an invaluable resource. He is an extraordinary lawyer!
My family and I would recommend the Pastrana lawyer since he is one of the lawyers with a lot of experience, he helped us a lot with the case of my husband who suffered an accident at work and suffered many lessons and thanks to the help of the lawyer we are already there and we always have Your support at all times and is very dedicated to your work and is always aware of your customers
Meet Manuel García. He was a victim of a work accident. With the help of Cristina García and Steve Pastrana, he recovered the compensation he deserved.
Personal Injury: What Do I Need to Know?